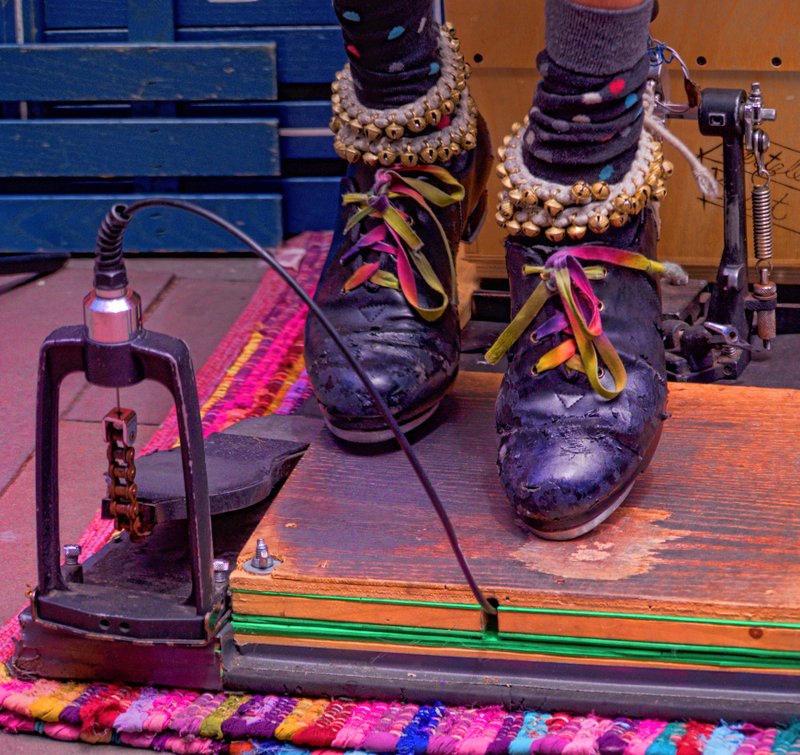 I don't visit downtown Lancaster Pennsylvania as often as I used to. I suppose residing in Marietta is one of the main reasons for this. Not sure if I ever mentioned this before, but after I graduated from Thaddeus Stevens State College of Technology, I lived in downtown Lancaster, PA.
The place - YWCA. 
Since I was used to dormitory living, residing at a place with other women, and having a room of my own, wasn't so bad. 
During my stay I would often explore the sights and sounds of downtown Lancaster PA. On market days, a stop at Central Market was one of the highlights of the excursion. 
This past Saturday I arrived in the downtown Lancaster area, camera in hand, ready to capture the happenings of city life. 
The sounds of voices were everywhere. Parents tending to their children, market shoppers filling their baskets & bags with heavenly treats, garden fresh veggies, etc. 
One thing stood apart though. Excuse the wordage - the delightful sound of music caught my attention. And not just any music. 
The sounds of a violin, bells, drums, jingles, tap shoes, and a triangular chiming instrument that I cannot think of the name of. 
All of these musical sounds were being played by a one man band of Ian Carroll. (There was also a saxophone player along side of Ian who performed his jazzy sounds like a true performer.)
Perhaps you heard or watched Ian play his beautiful music when you were at Central Market, yes? If not, listening to him perform is quite a treat!
It was just as nice of the treat grabbing the image of Mr. Carroll tapping his way to stardom so to speak. 
You may be wondering why I chose this image to share instead of an image of a full image of the musician performing with all of his instruments. 
I really liked the way the colors all come together. The blue and yellow attract the colorful shoelaces & striped rug, and his shoes, socks, and apparatus tell the story of a street performer's life. At least a part of it. 
Being a creative person myself, I suppose I'm drawn to people who are also artistic, and/or musically inclined. 
If you are an artist, musician, or work in a creative field & you would like to have professional photos taken & you reside in Lancaster County PA, contact me here. 
For a limited time, I'm running a special on personal brand photography sessions. 
I truly want to help tell your creative story from behind the camera lens. There is more PBP info on my website. 
I hope that you enjoyed reading this post. Please share it with your family and friends so they may learn more about the downtown Lancaster PA happenings.
Thanks and Blessings, 
Cynthia L Sperko