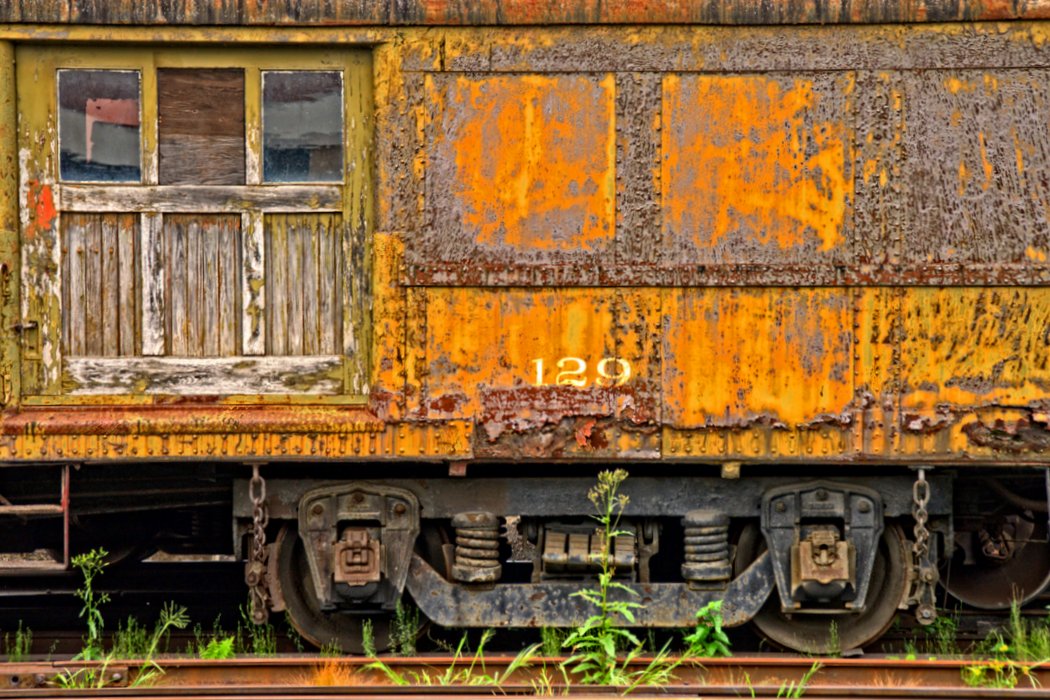 Did I ever tell you that Yellow is one of my favorite colors? Well, it is and when I happen to see yellow subjects in my travels, like a magnet, I am drawn to capture its essence.
In this case, this old yellow rail car caught my attention. That morning, I ventured to Steamtown U.S.A. in Scranton Pennsylvania. It's rare when Steamtown U.S.A. actually runs one of their steam trains. (It's actually due to the expense. Running steam trains takes a lot of dough.)
Upon my arrival, I made my way to the rail yard as it was full of photo opportunities. As mentioned, this old yellow rail car was about to be captured via digital means.
I probably stood there just taking it all in for what it was. I wondered how long this old yellow rail car was aging in this rail yard in Scranton PA? Due to the condition, likely a very long time. 
Between the wear & tear, and the rusty, crusty transport vehicle, I took numerous photos. This photo shown ended up being my favorite image from "the old yellow rail car" series.
I ended up using this image in a local Lancaster Camera Club competition and I won first place! All three judges loved the texture, the old aged rail car, the color, and composition. It was a win, win, situation for me and I was absolutely thrilled! 
Okay, enough gloating. Moving on.
If you are interested in purchasing a print, I only have one 16x20 metal print available in glossy finish. reply via email at csperko@comcast.net to inquire further. If you would like to purchase a small digital file for personal use, email me as well.
Thanks and Blessings,
Cynthia L Sperko
P.S. - Click here to join my community of travelers, art lovers, and rail fans.