A few weeks ago a good friend and I met up at a gem in the heart of Lancaster County PA. The place? Lake Grubb Nature Park.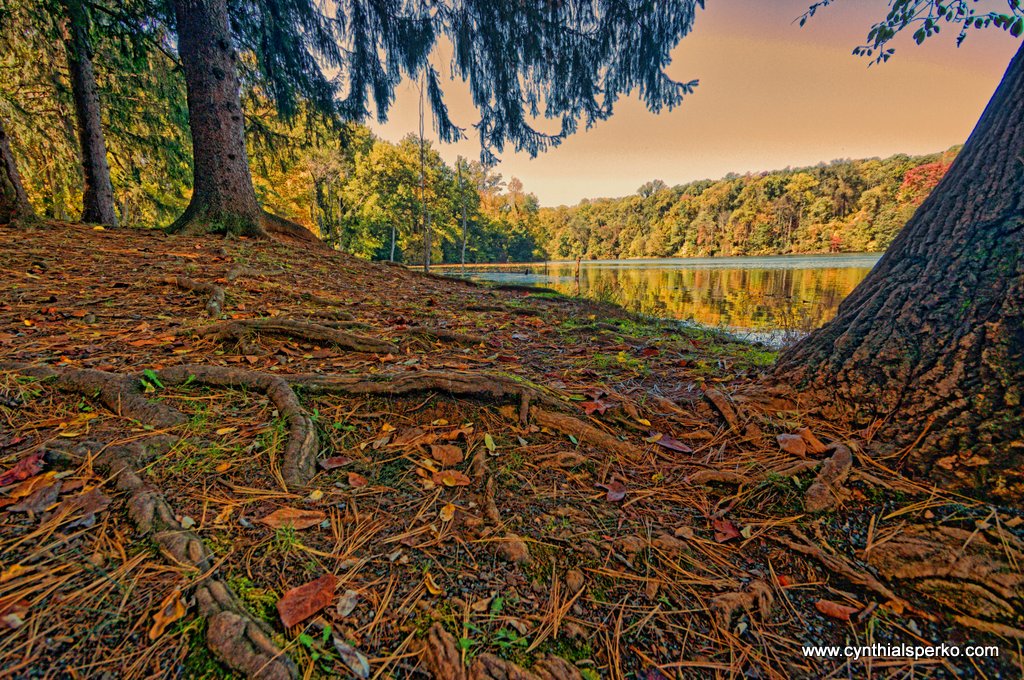 The fall crisp air was welcoming, as well as, the sunny skies and brisk winds upon our arrival. And although the autumn colors were not quite at peak, there were many photo opportunities to take advantage of.
Like this photo in the blog post.
For this photo outing I used my 10-24mm extreme wide angle lens. This lens allows the foreground elements to appear more accentuated than a normal 18 mm lens. I also used a circular polarizer to assist with the reflected elements in the water and increase color saturation.
If you've been following my blog, then you'll know that this is my first post in quite awhile. 
While I was figuring out what I should do for work, I pursued my life long dream of becoming a full time pro photographer. I learned a lot during the nearly year & a half attempt at finding photo work, but in the end I found a part time job working at an art store. 
So now that my life has a little normalcy in it, I decided to go back to travel photography, and blogging. 
Getting back to Lake Grubb, from the parking lot it's about a 1/4 mile quick walk to the lake and a little over one mile to hike around the entire lake. The trail is very easy as far as walking is concerned and there are a few side paths that take you closer to the lake's edge.
If you're looking for a gem in the heart of Lancaster County PA, Lake Grubb Nature Park is a great place to gather your thoughts, take a walk with God, or simply have a great time catching up with your friends.
There are picnic tables under a pavilion if you packed a lunch. Public rest rooms are also available during park hours.
Lake Grubb is located on Hempfield Hill Road. The best way of getting there is taking Route 23 which is also known as Marietta Avenue. When driving on Hempfield Hill Road, take it easy as the road does have some curves.
If you happen to receive this post more than once in your inbox, I apologize. I'm in the process of trying out different email marketing platforms. If all goes according to my plan, you should only receive this post once.
If you're in the market for travel related photography, visit my website. If you enjoyed reading this post, feel free to share it via the share button at the bottom of the page.
Thanks and Blessings,
Cynthia L Sperko