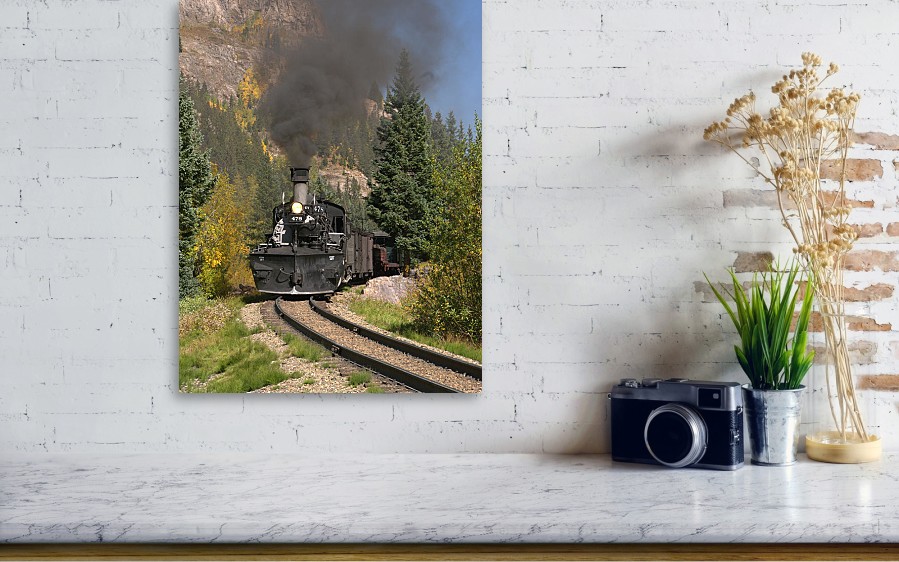 It's so hard to believe that we are celebrating Thanksgiving! As I get older, the years seem to go by so much quicker.
There are several things that I'm thankful for. 
I'm most thankful for my friends and family, especially my Parish Family at MMOC. I would like to thank you from the bottom of my heart for coming out to the Christmas Bazaar and supporting me. This year was the most gratifying in every way possible. It was also my most prosperous one too!
Thank you for making a purchase, as well as for just stopping by to say hello.
Mr John Coleman, if you happen to be reading this blog post, I would like to thank you once again for purchasing the Durango/Silverton Canvas Wrap. I never knew that you are a rail fan. I'm glad to know that you are.
I would also like to thank everyone who asked how I did this year. Your concerns are appreciated greatly. So are your continued prayers.
I'm having a sale. If you are a rail fan, this sale is for you.
I have several vertical vintage railroad images that may be purchased and used as screensavers for your smartphone. The price is $10 each or $50 for the whole set of six digital downloads.
I also added digital photography lessons as a niche. It's been on my website for a while, but I haven't made an official announcement until now. You can find the DSLR Lessons under "Artwork" in the navigation bar.
The photo lessons are for students, adults and female creative business owners who would like to take better photos with your digital single lens reflex camera. If you have a point & shoot camera that is okay too. 
Photo lessons start at $50. 
E-gift Cards are another option & may be used to purchase products, services, and photo lessons. E-cards do not expire either. 
These are just a few ideas for you to consider when shopping for that special someone this holiday season. 
I truly hope that this holiday season provides you with unending blessings that fill your heart with joy, peace, and love. 
Happy Thanksgiving to you and yours! 
Cynthia L Sperko