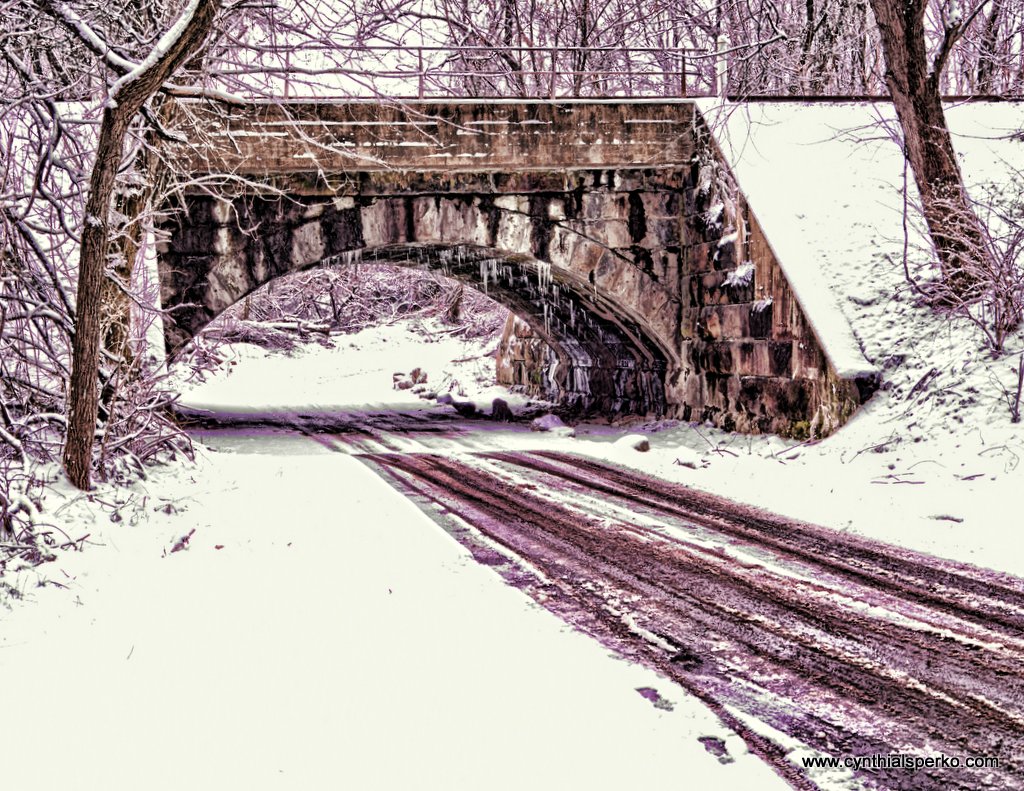 Our first snowfall of 2019 brought a nice, fluffy blanket of white to Lancaster County PA. Looking out my window and to the snow covered trees, it looked like a scene from a Norman Rockwell painting.
Grabbing my camera, phone, and keys, I ventured out. Other than a few neighbors out shoveling their walkways, Marietta Pennsylvania was quiet. 
My first stop was the circle (or square) in Marietta. The pine trees were still decorated with Christmas decorations and looked more picturesque with the white stuff that Mother Nature brought. 
Some of my neighbor's front porches were also decked out with yellow, red, and green decor. And yes, definitely Christmas card worthy.
Next stop? The Northwest Lancaster County River Trail. I was disappointed that the Susquehanna River was not frozen, but that may soon change. As of this writing, Lancaster County PA is due for another winter storm this weekend, followed by extremely cold weather. 
Heading North, I began my snowy walk on the beautiful trail. My next stop was another section of the Susquehanna River. I noticed a patch of snow covered trees with some slanted in the same direction. Slanted from all of the rain that fell last year I suppose.
And a photo or two for a future blog post.
Onward, I walked until I reached a parking area, and where the photo of this snow covered railroad bridge was located. 
Is it the texture? The snow in the scene? Maybe a mixture of both that makes this image look a little like a painting? In either case, it's another photograph to add to my Northwest Lancaster County River Trail Collection.
I'm debating whether to create a photo calendar for 2020, or a coffee table photo book of my Northwest River Trail photographs. What is your opinion? Feel free to respond via csperko@comcast.net.
If this is your first time reading one of my blog posts, I would like to thank you for staying connected to my photo Journal. I hope that you enjoy my stories and photographs as much as I enjoy creating and writing them.
Feel free to share so that others may learn more about the Northwest River Trail in Lancaster County PA. While you are visiting my website, take a look at my Galleries.
Click on the photo to order a print or product.
Thanks and Blessings,
Cynthia L Sperko