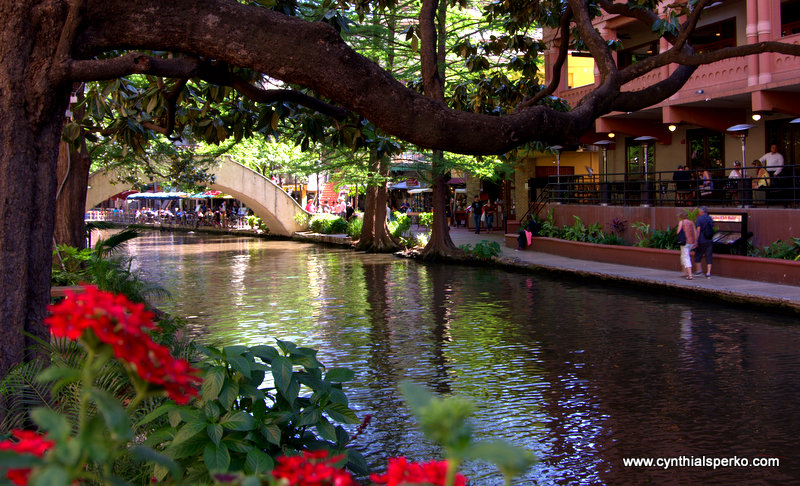 It was early afternoon when we left Fredericksburg Texas. Our next destination was San Antonio. Downtown to be exact. And to the place surrounded by extravagant rentals, canopy laden eateries, and picturesque water ways. A place better known as the River Walk.
After finding a place to park, we set out for San Antonio's River Walk. Since it was my first time exploring Texas, and San Antonio at that, I was eager to capture the River Walk, as well as, other scenic, and historical places in the area.
We decided to visit the Alamo first. We were strictly told "no photos" as we ventured inside the historic dwelling. Did you know that the walls are 4 feet thick? And that the Alamo didn't have a roof when it was first built. That was put on later.
We likely spent a little less than an hour at the Alamo. Then it was time to head to the River Walk.
Our first stop was a mandatory drink stop at the local drug store. We were pleasantly surprised that the prices were close to what we would pay at home for our bottled beverages.
Thirst quenched, and we were finally off. 
The River Walk in San Antonio Texas is a few miles long. Every few moments a tour boat operator would ride down the river while explaining the facts and figures of this scenic place to their guests.
There was quite a bit of walking, step climbing, more walking, and more step climbing to get around the River Walk. We definitely more than made our quota of walking that day. Actually, just walking the River Walk was probably enough.
We captured photos along the walk ways, tunnels, and bridges. Some with the tour boats, and some without. Just photographing what we wanted, and hoping that we would get good results.
The image in this post was one of my favorites. Noticing the red flowers, and the extended thick curved branch, I framed the image as shown. Light post processing was done to enhance the contrast.
If you decide to visit downtown San Antonio, it is best to get there early for a good parking place. If you plan on eating at one of the restaurants along the River Walk, plan on making reservations, and spending  a lot of money. These eateries are not exactly inexpensive from what Elaine told me. 
No, we didn't eat at any, although the food smelled quite good. We ended up stopping for dinner at a full fledged German restaurant that played country music. Only in Texas.
Click here to view my Texas Hill Country Photo Gallery. My next blog post will feature the Pioneer Museum in Fredericksburg Texas.
Thanks and Blessings,
Cynthia L Sperko