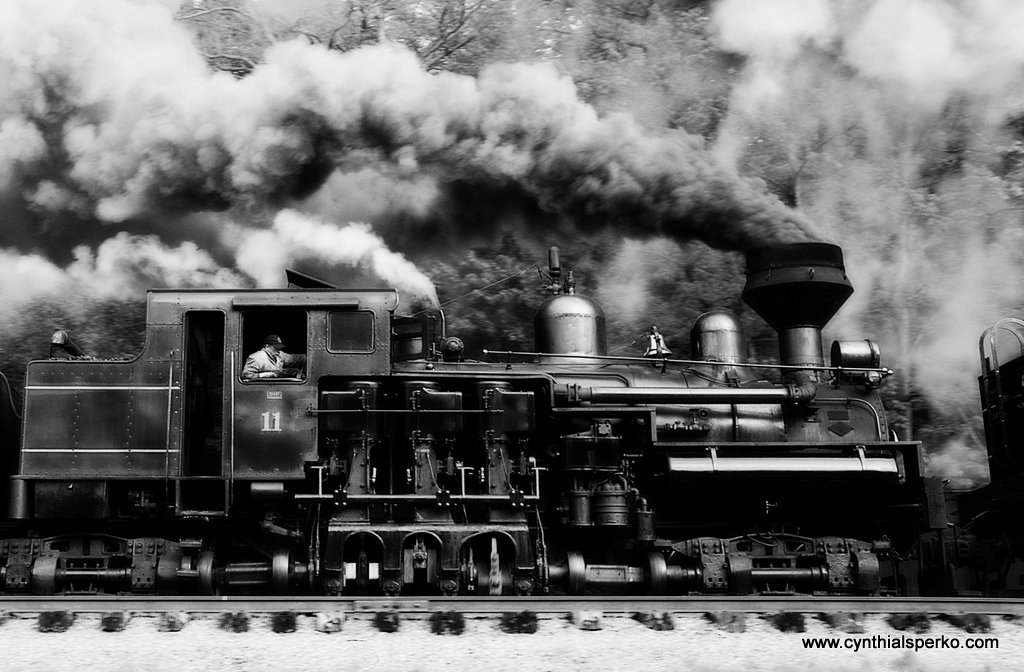 My anticipation was mounting, along with 5 others in my group. We were on our way to Cass, West Virginia to spend the entire weekend at Cass Scenic Railroad's 50th Rail Fan Photo Tour. For the next 3 days we would be capturing vintage steam trains within the mountainous areas of Bald Knob, Cheat Mountain, and areas in between.

Wanting to explore certain places in and around the Mid Atlantic Region, we left early in the morning only to be delayed on Route 81 due to a car accident. An hour later we were on our way once again, first stop (after a brief rest room break) was Old Town Winchester, Virginia.
Old Town Winchester is a over 250 year old charming historic city full of quaint shops, restaurants, and of course, photo opportunities. We walked around the cobblestone streets and found an eatery with outdoor seating. We then spent a little time exploring the streets with our cameras and headed to our exciting next destination. 
BlackWater Falls State Park is named for the falls of the Blackwater River, whose amber-colored waters plunge five stories, or 62 feet if you would like to be technical. In either case, this state park is stunning and another place for lovers of photography, hiking, exploring, etc.

It was back in May of 2013 when this trip happened. This trip was a way for me to celebrate my then upcoming 50th birthday. I love exploring vintage railroad, and trains was also a competition theme so I asked a few members of the Lancaster Camera Club to join me.
It was getting dark when we finally arrived at our hotel. The thing about driving on country roads in West Virginia at least is you can be driving for 15 minutes to find out that you only drove a few miles. We were definitely ready to find our rooms and rest for the night though. The next day was soon approaching.
We arrived at the Cass Scenic Railroad to witness several of the shay steam engines being prepared for the day's event. There was a single line of us rail fans watching and capturing these locomotives following each other down the train tracks.
To give you a little history lesson, Cass Scenic Railroad  line was built in 1901 to haul lumber to the mill in Cass. Cass is the home to the world's largest fleet of geared Shay locomotives. 

The image in this post was captured during this special morning run. The steam engines were fully engulfed in black smoke and white steam. I zoomed in tight on purpose and as shown, post processed the image in monochrome. 
I'm proud to announce that this image won 3rd place in a photo competition that Focal Press was sponsoring! A different Cass RR image took 3rd place in Lancaster Camera Club's train themed competition.
The first day of this rail fan tour was the only day we had sunshine. Although it ended up being a rainy weekend, all of us had a great time at Cass. My fondest memory was spending time capturing the experience of railroad fanning. The thrill of the rail chase, discovering new places, and hanging out with friends was incredible. 
Thank you for letting me share my photographic travels with you. Your feedback is welcome and very much appreciated. If you are not receiving my blog posts in your inbox, enter your email in the box below so you don't miss!
Thanks and Blessings,
Cynthia L Sperko