A lot has happened since my last blog post, but before I share the exciting news let me apologize for not keeping up with my Creative Heart Blog. 
How are you doing? I hope things are well with you and your family. This pandemic seems to want to stick around when all we want is for it to go away.
As for myself, a lot has happened in the last few weeks. 
Starting with employment. Since Covid running a photography business has been very difficult to say the least. I understand the reason. I didn't think it would come to me having to find part time work to get me through. But I'm happy to announce that I found a part time job at an art store - Hobby Lobby in Lancaster PA. Starting in mid June, I've been working there about 25 hours per week.
In other exciting news one of my photos was recently published in Lancaster County PA Magazine! The photo below was taken with my smartphone.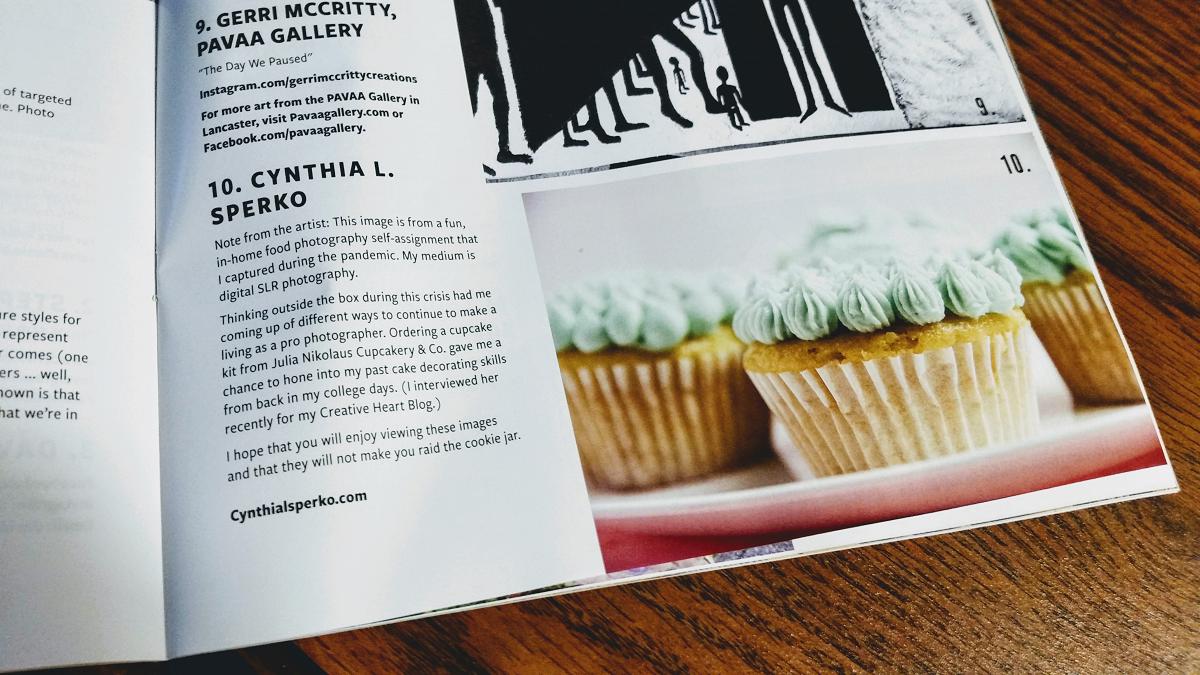 I was given an opportunity to share a few of my images on the publication's website. A few weeks ago, the graphic designer from LCM got in touch with me with the exciting news! 
Because of being published, I updated my niche once again to include entrepreneurs in the food service industry. 
I just happen to like working with people who are creative in the kitchen, as well as, artists of any genre. That said, I'm placing the focus on the food industry because I can photograph food in my in home studio. (Products too depending on the size!)
The way I see it, is we're all in this together. 
I'm simply trying to make a living using my creative talents. If you know of anyone who would like a personal brand photography experience, feel free to refer them to me. I'll be happy to refer my clients to you.
Also, If you would like to save $100 from your first 60 image branding photo experience, mention my Creative Heart Blog when scheduling your free meeting with me. Visit my Brand Photo landing page to reserve your spot. 
Thanks and Blessings, 
Cynthia L Sperko