If you're like me, you would rather spend your time behind the camera and not in front of it. Having head shots taken is like pulling teeth, but not if you know how to rock your head shot.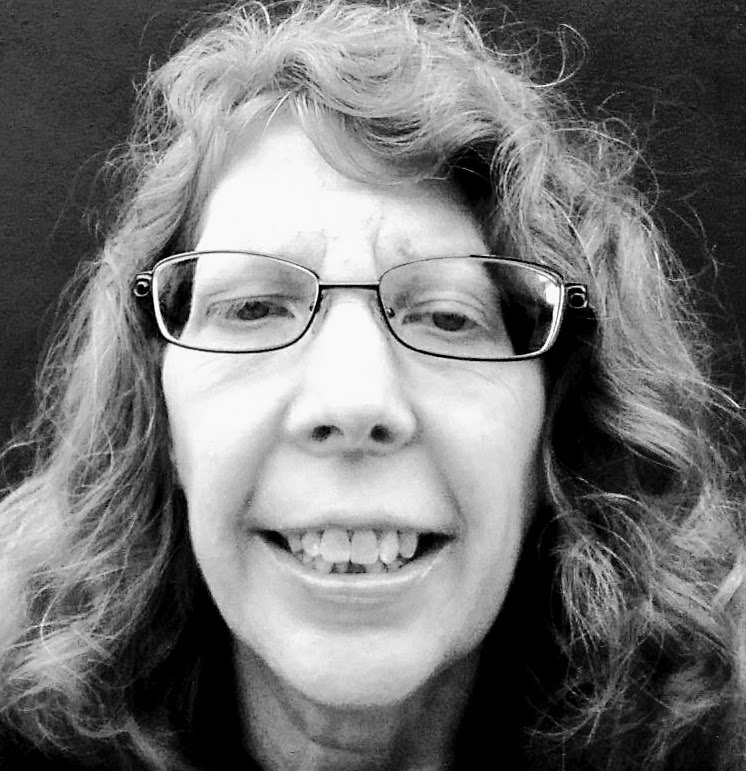 There are times when you need a professional head shot photo. Especially for your LinkedIn profile image. Sorry to break it to you, but that photo of yourself that you snapped after walking in an event for charity just won't do. (Perhaps for your Facebook personal profile image though.)
The photo in this blog post was taken when I was walking around Marietta. There's a place with a black chalk wall that makes a great background for head shot type images. I headed there to take a few selfies of myself. (No, I'm not that into selfies either, but when the mood strikes, it strikes.)
Anyways, this image was one of my favorites. It was taken last summer. The curly hair was due to the humidity. It's natural curly to a point though. My red hair got curly after I had a hysterectomy. My hair was fairly straight before hand.
Enough about that.
What I wanted to express in this blog post is how to rock your head shot. This method works whether you are having professional head shots taken or using your smartphone. 
Without further revue, let's get started with step one.
Choose a plain background - It's very simple to find a place with a non distracting wall, or place that's solid in color. The background color is up to you, but if it's a pro head shot you are looking for, using a white, black or gray solid background would be my recommendation. Remember that it's your face that needs to stand out. 
Which brings me to step two.
It's all about your face - If you are wearing make up, less is more. Light on the lipstick too. I remember watching a make up commercial decades ago. It featured a young woman picking out a color of lipstick. I don't remember the brand, but in the clip the women initially had a nice shade of pink lipstick on. When she had selected the color she wanted, it was a bright red. The point of the commercial is she wanted people to notice her and not her lipstick. In my humble opinion, she should have picked the other shade, because to me, that red lipstick is what stood out to me.
For earrings, plain solid color post earrings will do nicely. Stay away from wired earrings because like I said before, it's all about your face. Gold or silver posts are a nice choice.
If you wear a scarf, keep it plain as well. I understand if scarves are part of your normal wardrobe, but if it's too distracting, it will take away from your face. If you are getting pro head shots done for your brand, think of it this way. You are the face of your brand. Unless you are selling scarves, less is more. If you wear them because they make you feel more confident, or you have a mark on your neck that you don't want everyone to see, it's understandable. Your beauty is from within. Remove the scarf at least for a few photos, or wear a plain colored one.
Your hair should be clean and styled. Wear it up or down, it's up to you. As for your clothing, a plain solid color shirt will be fine. 
Blazers are optional for women, a definite for men. Ties are optional for men though. I cannot stress enough that it's all about your face. 
Please note that step 3 is intended for professional head shot sessions. If you are out and about and just want to capture a few selfies, disregard this step. 
Step Three - Pull your face forward - A tip I learned from a colleague when you are having head shots taken, when you pull your face forward, like in the sample image shown, you magically look more confident, and you lose the second chin if you have one. So pull your face forward the next time you take a selfie of yourself or you are the photographer capturing the photo of a friend or family member.
Step Four - Head held high - Take the photo with your head held high and hold the camera slightly above eye level. Doing this will again, have you look more confident, hide your double chin if you have one, and overall, will make for an amazing composition. Another tip is if you are taking group photos, take the photo(s) from above. 
Several years ago I had an opportunity to photograph a group image of 60 people. The space was small, and the group were retirees celebrating their class reunion. I don't remember how many years or so, but I ended up standing on a table to get everyone in the photo. The angle simply worked.
Step Five - Say Hey - Whether you are photographing head shots, portraits, models, etc., or taking selfies of yourself, to get that smile of yours or your models not to look, well, cheesy, just say hey. Your smile will appear much more natural. Most of the time when I do this, people will naturally start to laugh, which makes for amazing photos.
These five head shot photography tips have worked well for me, and I know they will work for you too. 
In addition to head shot photo sessions, I am also a personal brand photographer.
With social distancing in place, your session(s) will be scheduled when we have the green light. In the mean time, you are welcome to be first in line by starting the planning process ahead of time.
Thanks and Blessings,
Cynthia L Sperko
P.S. - I appreciate you taking the time to read my Creative Heart Blog! I enjoy writing about topics that will assist you with your branding and photographic needs.
If you would like to arrange a meeting with me to discuss your personal branding needs, or to book a head shot session, email me at csperko@comcast.net. If you need immediate assistance, contact me at 717-330-8325. I'm happy to help!